Studio Powers is committed to providing quality education in the performing arts. We believe in maintaining a fun and creative environment, while empowering students to maximize their fullest potential. Students will be encouraged and challenged to perform at a level of excellence, while also being validated to enhance their self-confidence. At Studio Powers, WE SET THE STANDARD!
or
Contact Us Today @ 478-333-9999
What We Offer
Ballet Hip-Hop
A classical dance form with emphasis on grace and precision of movement. Ballet is the foundation of all dance technique. It teaches correct posture, body placement, and proper use of terminology.
Hip-hop dance combines current street dance style and "freestyle" performed to hip-hop music. It will also incorporate break dancing, popping, and locking. Classes will focus on blending current styles with classic forms of hip-hop, and will encourage the creativity of freestyle dancing.
A highly expressive form of dance that uses body movement to convey the lyrics of a song. Feeling and emotion are the backbone of this style. Training in ballet and jazz are suggested.
Focuses on basic gymnastic elements, strength and conditioning, coordination, and flexibility. Acrobatics is a crucial and powerful element that can be added to any dance form to accentuate movement and music. It is also helpful in creating body awareness for young dancers.
Jazz dance combines techniques of ballet and lyrical dance with current forms of popular dance. It has its own movement vocabulary ranging from the isolation of certain body parts, to the movement of the entire body while accenting musical rhythms.
Characterized by using the sound made by tap shoes as a percussive instrument. Tap focuses on coordination, rhythm and tap terminology.
Line Dance to great music, old school and new school alike. Meet great people, and burn a ton of calories without even realizing it. Line Dancing is for every dancer from beginner to advanced. It's exercise in disguise!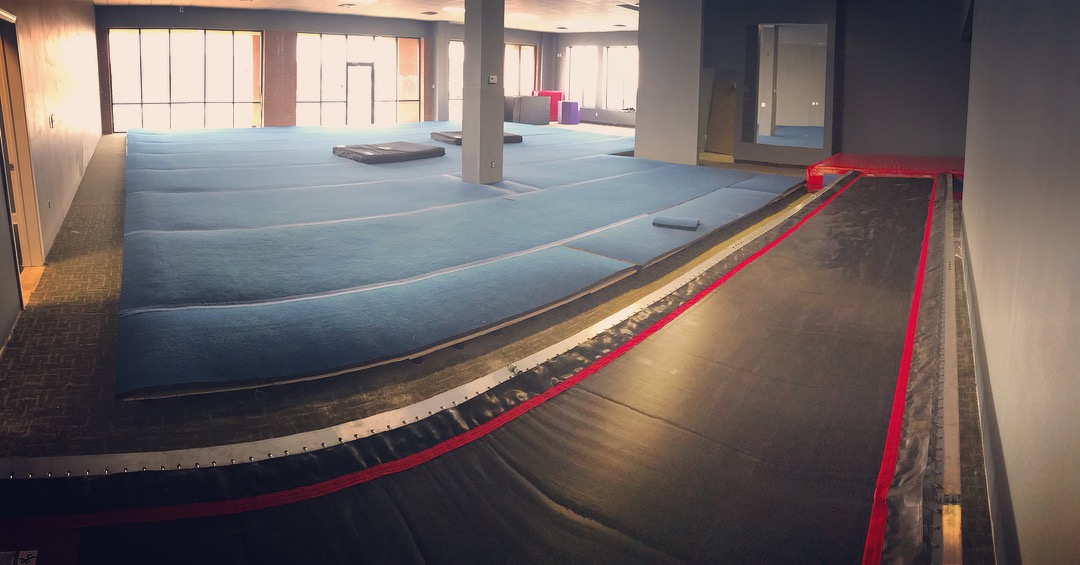 Our studio is a newly renovated space, designed specifically for dance and performing arts.
VISIT US